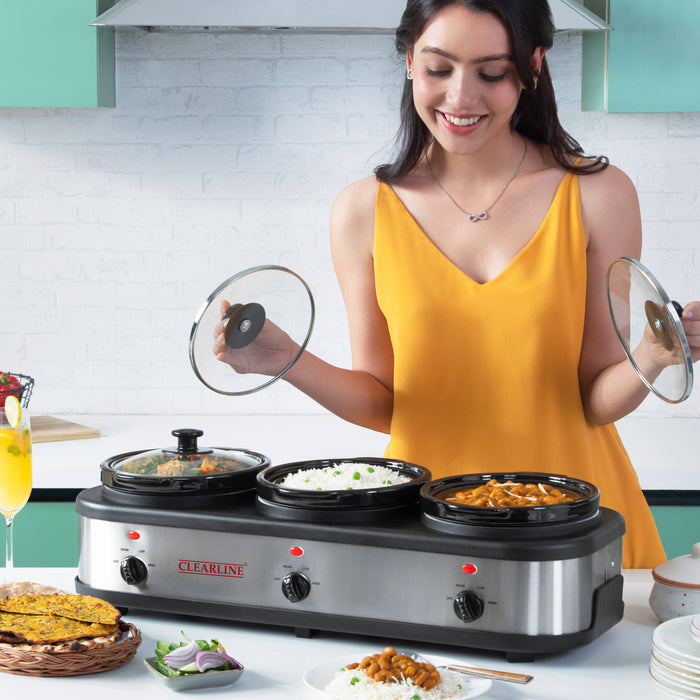 Buffet Server cum Slow Cooker (3 x 1.5L Pot size)
Sold out
Original price
Rs.7,595.00
Original price
Rs.7,595.00
-
Original price
Rs.7,595.00
Original price
Rs.7,595.00
Current price
Rs.7,000.00
Rs.7,000.00
-
Rs.7,000.00
Current price
Rs.7,000.00
High performance Buffet Server cum Slow Cooker; boasting a set of three 1.5L capacity Ceramic pots with ergonomic handles for comfortable handling.
Each pot is perfectly equipped with an illuminated indicator light that clearly indicates when the device is in use.
Tempered glass lids for the ultimate in safety and durability, and easily removable pots and lids facilitate easy cleaning.
Choose from LOW, HIGH, and KEEP WARM settings to maintain the optimal temperature for your meal.